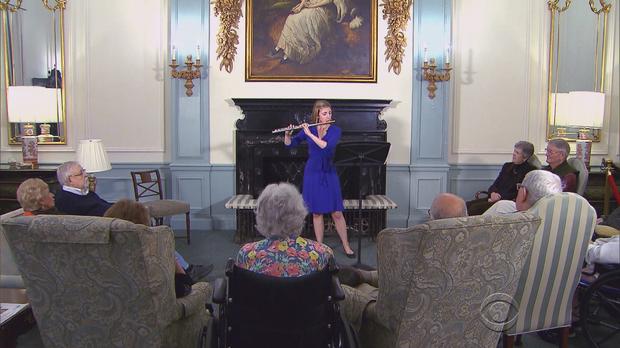 When Marissa Rose was just 9 years old, she received a flute as a Christmas gift from her grandparents. She started playing the moment she opened the case.  From that first note on, her playing became a dream and a passion.
Now, many years later, Marissa has attained her Masters Degree in Flute Performance (Cleveland Institute of Music, '15), and her Bachelors Degree in Flute Performance (University of South Carolina, '13). She has most recently studied under Joshua Smith, Principal Flute of The Cleveland Orchestra, and Jennifer Parker-Harley.
Marissa Rose performs as a Guest Musician with the Charleston Symphony Orchestra, the Carolina Philharmonic, and the Union Symphony Orchestra, along with other groups in the Raleigh area. In addition, she performs at private events such as weddings, parties, and corporate events. She  also has a home studio with many wonderfully talented students, who she enjoys teaching.
When she's not playing and teaching, Marissa Rose loves to spend time with her husband, Matt, and their rescue dog, Bailey Blair. They are all avid Gamecock fans, and love watching USC football games together! She also enjoys hiking, swimming, doing crosswords, and reading.